The all-in-one solution
The complete
workshop system.
Powder Coat 360 is an estimating, invoicing, job management, shipping,
communication and support platform that powers workshops worldwide.
Get more orders
Compile professional proposals
Manage job workflow
"We've used everything from helpdesks to CRM — email and spreadsheets. I'm really happy we switched to Powder Coat 360. It's the best business software for our restoration shop. It's easy to use, well designed and precisely what we need. Customers literally call us to ask what we are using — Awesome product."
Louise Claydon
Director, Ashford Chroming Ltd
All the tools you and your team need to grow your business
built with you in mind.
Save time and deliver an
exceptional customer experience.
See NEEDS AT A GLANCE IN REAL-TIME
Understand what your customer
wants and how you can deliver.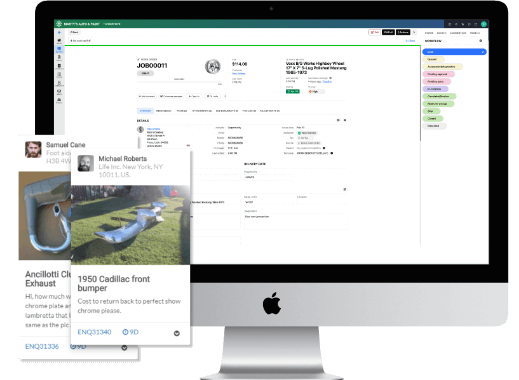 Customized, Embedded web forms
Integrated work order file uploads
Graphically rich data and workflow
Keep track of your files, messages, email activity, documents, and associated resources for a customer project.
EFFORTLESS PROPOSALS, QUOTATIONS, AND ESTIMATES
Enables seamless, clear communication
in order to deliver accurate projects.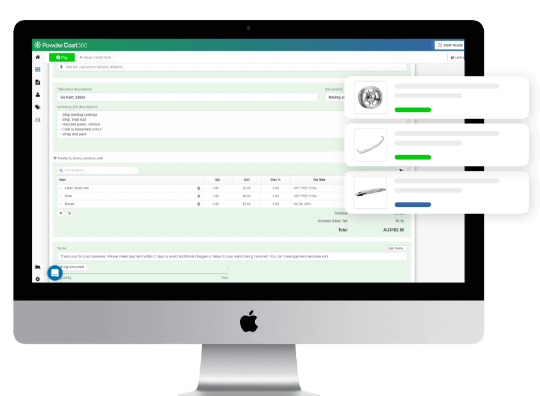 Upload project files to the cloud
Track files, messages, emails, and documents
Impress customers with proposals that stand out
Give clients a central location to view, approve, reject,
download, and communicate to make decisions.
MANAGE JOBS AND WORKSHOP PRODUCTION
Keep track of costs and inventory while automatically updating customers.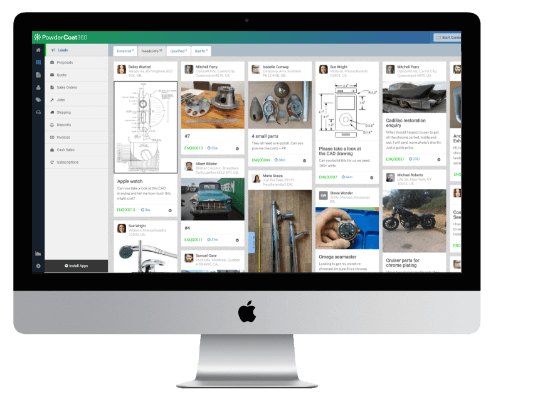 Share professional work orders
Send updates and progress notifications
Organize your production workshop
Get a clear picture of what jobs are in process and are in the
queue. See how long jobs are taking and manage job priority
throughout the workflow.
Focused Insight
Naturally stay organized and more
Powder Coat 360 boards, lists and cards enable you to visualize and organize a customer as they move along your business pipeline.


Stay in sync
Get a quick overview of what's happening. See when a colleague logs a call or sends a proposal. Get real-time notifications when customers open emails, place orders pay invoices and catch-up on things you missed when you were away.

Centralize everything
Collect and store more information about customers and projects. Upload files, post notes, set tasks, send emails and create documents. Reduce the guesswork and searching with a centralized in the cloud platform.

More business, less time
From contact to close, cut the energy it takes to pass leads through the pipeline with the best sales productivity tools to help you and your team be more productive.
Try powder coat 360 today
Get The #1 Rated
Workshop & Repair Software
Ready to see how Powder Coat 360 can boost your business? Complete the form to see why thousands of workshop owners choose Powder Coat 360.